RESOLVED THANKTS TO
kunzite1!!!






First things first:

THEME id: 5119314
USER id: 2750215
REALTIME view:
stupid_thing


I did post here awhile ago, and someone suggested I re-code. So I did. And I still got the same problem. Perhaps I am coding for IE as opposed to Fx, but I thought only CSS had to be changed, sorta? Anyway, I've the same problem, roughly, but Ive also tiny images to show what I mean.



problem one: my components have gone AWOL, or rather, left a not-so-sexy blank bordered spot. And, if you scroll down to the bottom of the page... THERE THE STRETCHED FUNNY LITTLE BUGGERS ARE!!


Here's the blank spot underneath my profile component:





Here's the stretched buggers, waaaay at the bottom: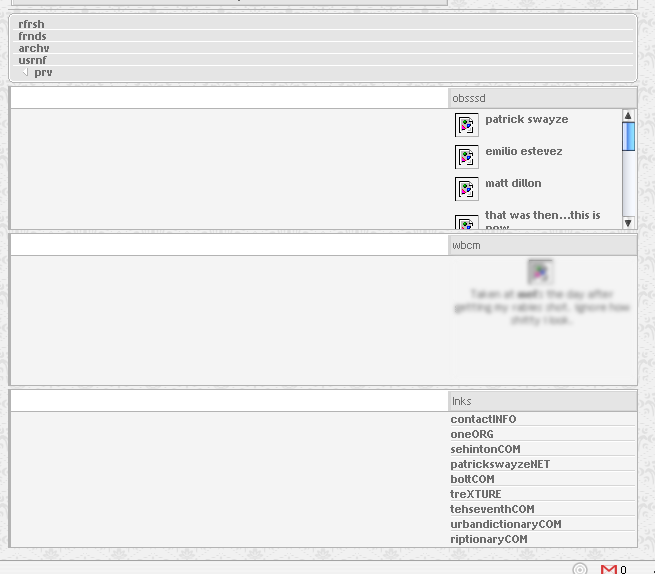 Again, if you wish to see what I mean, go visit
stupid_thing. Someone help, man. I love Component, and Im sick of the other layouts and I really wanna get this damn thing to work!!


Thanks.